Building, growing, and nurturing an email marketing subscriber base can appear to be a difficult endeavour for any marketer, but there are some simple and effective methods to help develop an email marketing database.
Website
Customers arrive at your website to purchase, research, or compare. It is important to build prominent email sign-up opportunities throughout the website to capture information. Incentivising registration with an offer or clearly articulating the benefits of signing up can greatly increase the registration volumes.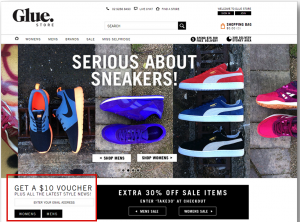 Social Media
Social media and email are complementary channels. An email database can be used to grow social media "likes" while social media can be leveraged to increase an email marketing database.  Encouraging social followers to sign up to a database with competitions and/or offers can help increase the subscription base.
Often, your social media followers may not be aware of your email marketing offers, so utilising tools like a subscription app on your Facebook page can increase your reach without requiring additional investment in paid data acquisition campaigns.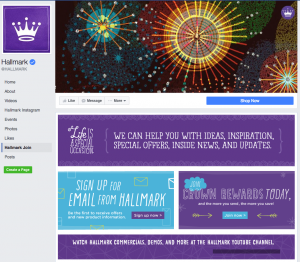 Referral Campaigns
Utilising existing subscribers and social media followers through refer-a-friend campaigns can be a compelling method of increasing your subscription rates. Incentivising your existing subscribers with offers and/or competitions will reward loyalty while growing your database.
In-store data collection
Capturing data in-store or at point-of-sale (POS) is an effective and simple method of increasing subscription volumes. Encourage your customers to opt in to your database by offering an immediate discount at the point of sale, for example: Sign up for a 10% discount on your purchase! Savvy digital marketers can take advantage of in-store kiosks or hand-held devices to capture customer information.
In short, it is important to build sign-up opportunities for your prospects and customers at any touch-point in their engagement with your business. Make sign-up simple, set clear expectations with your potential subscribers, and ensure your email marketing is relevant and in line with those expectations and you will quickly build a strong, engaged subscriber database.
To learn more about data acquisition, check out our Lead Generation services!