Aurea Campaign Manager is a cloud-based email marketing solution that enables you to deeply engage your customer base in relevant and specific conversations.
Empower marketers to quickly and easily create and manage multiple campaigns, and engage with customers throughout their brand journey with Aurea Campaign Manager (ACM). ACM enables you to easily segment, target and measure campaign effectiveness on every device.
Create meaningful engagement through your email marketing campaigns
To make your email marketing campaigns successful and to deliver meaningful engagement with prospects and clients you need highly personalised communications and the tools to enable them.
This is where Campaign Manager comes in! This cloud-based engagement platform will empower you to design, automate and optimise data-driven interactive marketing campaigns that facilitate superior engagement, increase conversions and deliver measurable results.
With Campaign Manager you can improve your marketing efficiency through automated message delivery, robust segmentation and real-time social, mobile and interaction analytics.
With some of the most robust API's in the industry, Campaign Manager can work with virtually any data source or feed, making it easy to integrate with your third party applications.  Connect your CRM, CMS, eCommerce, ERP or any other data source and consolidate data in one place.
Intuitive workflows allow you to easily perform powerful segmentation as well as manage your lists, campaigns and marketing automation for highly relevant, personalised one-to-one messaging. As long as you've added the data to Campaign Manager, you'll be able to use it.
Create trigger campaigns for any marketing lifecycle you can think of. Configure Campaign Manager to automatically target communications at an individual level based on behaviors such as sign-ups, email opens, clicks, geolocation, device preferences, cart-abandons and more with each email personalised using your data source or feed.
Easily create compelling content with responsive mobile optimised templates or create your own bespoke templates using the straightforward visual editors.
Maximise your campaign results by increasing opens, click-throughs and conversions with powerful split testing, content-scoring and inbox snapshots. Optimise email layout with previews of how your message will render across top browsers, mobile devices and email clients.
Advanced analytics help you optimise messaging, segmentation and engagement. Fine tune your targeting, relevance and timeliness with access to real-time data such as revenue and conversion events.

Dan Challinor
Membership Manager
Central Coast Mariners
 We have had the most successful membership drive in the clubs thirteen-year history with our email and SMS campaigns and have achieved email open rates of over 50%.

Suzanne Hanema
Marketing Manager
Canberra Theatre Centre

Campaign Manager has been key to our digital marketing strategy. Their system allows us to segment and broadcast targeted emails to specific fan bases. And, because it's linked directly into our ticketing system, we know the financial return of each and every EDM we send out.
A Self Service Platform
If you're looking for a simple self-service email platform, the easy to use interface of Campaign Manager let's you take control of your marketing communications.
Create HTML email messages using the inbuilt responsive templates and the WYSIWYG editor or upload your own
Load and segment your data from almost any data source
Test messages with A/B split testing capability, spam filters and email preview options
Track and report on campaign performance with comprehensive message statistics
Powerful analytics help you optimise campaign performance, track real-time revenue and conversions, leverage behavioural data and more
Automate your marketing lifecycle by building trigger campaigns in Campaign Manager.
Or Managed Services
Strapped for time, skills or resources? Zalus Digital are here to take the load off creating effective communications. Give us a call, or drop us a line – we're happy to help you kick start your new campaigns, create automated marketing lifecycles, maximise results, benchmark your performance or provide insights on how to use Campaign Manager to your fullest advantage.
We can help you:
Help you set-up your system to optimise your email marketing efforts
Design optimised and responsive email templates
Create engaging copy for your email campaigns
Help you to grow your database
Analyse your performance and more.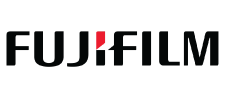 Belinda Sims
Senior Product Manager
Fujifilm Australia

When Fujifilm Australia moved over to the Campaign Manager platform, I found the integration process to be extremely smooth and pain free. With the help and guidance from Bob and the team at Zalus Digital, we were able to meet our tight integration deadline to ensure no additional costs or loss of campaigns were incurred from our previous solution. I have really found this such an easy system to use and with the great support levels, I know I have made the right decision choosing Zalus Digital.