Integrated Email Marketing For Retail 
Every retailer knows Email Marketing Works. Send out a campaign and watch website traffic spike and revenue roll in.   It's a simple process. Put together copy, update your template, select your database and send! Right? Well yes- but, with your customers being bombarded with offers in their inbox, on social media and by display advertising on almost every site they visit, how do you make sure your email marketing campaign is as effective as it could be?
In a series of posts, we'd like to talk about the importance of integrating your Email Marketing platform with your most important online tools – your E-Commerce Platform, CRM & Web Analytics.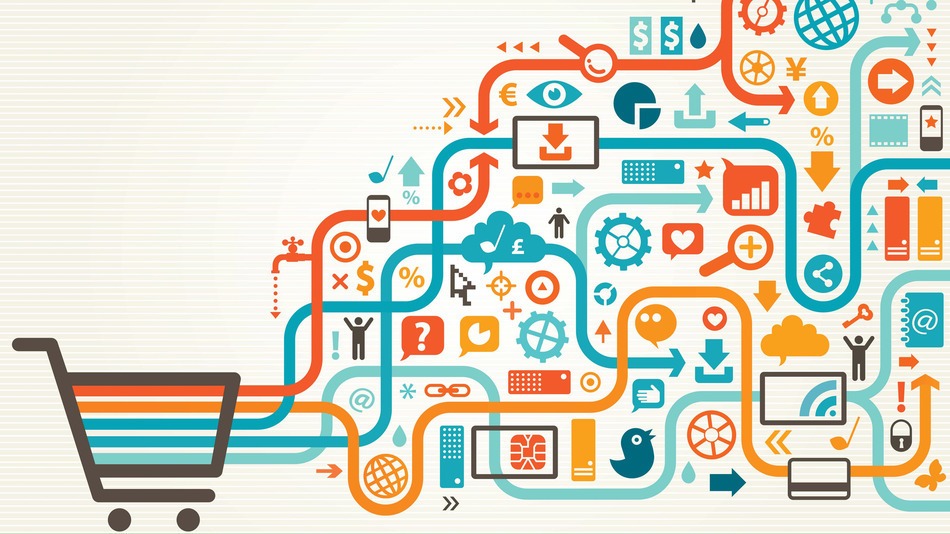 Integrating E-Commerce
This post will discuss the benefits of, and strategies to use when integrating your subscriber database with your e-commerce platform.
If you sell products/services on your website, then chances are you'll be using one of these e-commerce platforms.  But, regardless of whether you're on Magento, Shopify or any of the other myriad platforms or have an in-house solution, your e-commerce tool will contain some of the most valuable data for your email marketing campaigns. Not only that, but your e-commerce platform gives you that data in real time, meaning you already know what your customers are buying and are likely to buy right at the exact moment they are buying it or about to buy it. Couple that with the ability to act on that information immediately and you have at your fingertips the ability to provide a ridiculous amount of relevance to your subscriber base.
So, without getting technical – Integrating your systems isn't really that difficult. In fact, it's API 101.   Your developer or agency would easily be able to push the data in and out of your platforms, giving you access to a world of information.   It's what you do with that information that's the hard part.
So, how do you make the most of your e-commerce integration? What are some of the most effective strategies to leverage this data and generate ROI?
We always recommend setting up Email Marketing Programmes.  A Programme to us is an automated email marketing campaign that is "triggered" by an event or action.
The first programme we would recommend is a First Purchase Programme.
First Purchase Programme
We've blogged about the importance of Welcome Programmes before, as this is a time when your new subscribers are at their most engaged with your brand.   But, what about when they make their first purchase? Well, this is important to new customers in the same way a welcome email is important to new subscribers. It's your first opportunity to engage with your new customer and how you manage this process can define the rest of your relationship.
A well thought out and well-executed First Purchase programme can turn new customers into repeat, loyal customers pretty quickly.
Here are a few suggestions to build an exceptional First Purchase programme:
Confirm Purchase
Provide Information on Product(s)
Set Expectations
Request Reviews
Offer Related Products
Confirm Purchase
One of the most important words in Email Marketing is "relevance".   Subscribers are far more likely to open and engage with your emails when the content is relevant to them.   This is why the simple task of putting a persons first name in email subject lines vastly increases open rates.  So once your new customer makes their first purchase- why not use that purchase within the subject line or content of the email.   Confirm your customers purchase by referencing it in your email and ensure it is sent in a timely manner.
Provide Information on Product
Another important word in Email Marketing is "engagement" – your subscribers don't want to just hear about your sales and new products – they want to engage with your brand.   The best way of doing this in a first purchase email is to provide information about the product/service they have just purchased. The higher the cost of the purchase, the more important this becomes.  This could be basic information on the product, it could be a tutorial, or perhaps more.
Set Expectations
Let your customer know when their product will be delivered. Give information about your refund/exchange policy. Let them know about the warranty period (add in extended warranty for an immediate upsell). In short, set and manage your new customers expectations so that there are no surprises or disappointments for them.
Request Reviews
Encourage your new subscribers to come back to your site to write a (positive) review of the product(s) they have just purchased. This is great for engagement, but also excellent (link https://www.forbes.com/sites/jaysondemers/2015/12/28/how-important-are-customer-reviews-for-online-marketing/#ea276b519284) for your e-commerce site.
Offer Related Products
Would you like fries with that? The old maxim still works today, so, given you already know what they purchased and likely already know what you can upsell or cross-sell with the purchase, why not take the opportunity to offer related products?
In short, a first purchase email programme is your best bet to engage immediately with your new customers and provide an engaging and highly relevant piece of communication that will ultimately result in repeat purchases and higher revenue for your business.