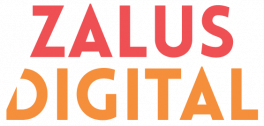 Build engaging relationships with prospects and customers
Zalus Digital is a specialised digital agency whose sole focus is email marketing.  With our Lyris HQ email marketing platform, we have helped hundreds of clients achieve exceptional results from their digital marketing efforts.  Our mission is to provide clients with a superior platform, superior support and superior customer service.
Lyris HQ is a cloud based email marketing platform enabling your campaign management with an intuitive, easy to use interface packed with powerful marketing automation capabilities that will drive ever higher ROI's for your business.
Looking for high quality, responsive templates that look beautiful on Mobile, Outlook, Hotmail, Gmail, Bigpond and any other major ISP?  Zalus Digital can design and produce HTML templates that will shine no matter where your subscribers are viewing your content.
Is your marketing team inundated and struggling to manage your email marketing campaigns?  Our team of highly experienced Campaign Managers can manage the entire process from build to through testing across every email device.
Engage and connect with your prospects and customers today